FREE RESOURCES
FREE Email List
Join our email list for FREE articles, special offers and downloads in your INBOX.
Sign-up for Free!
FREE Daily Devotional
Having time alone, daily with God gives us strength, hope and peace in our lives!
Sign-up for Free!
FREE online NOW!

Discover what you are gifted by God to do on this earth in about 20 minutes!
Click HERE!
Group Database
A custom database for your Church to help individuals discover their God-given Spiritual Gifts!
More...
Following Christ
Knowing Jesus Christ as Savior might be a new concept for you or it might be something you've contemplated for a while.
Learn More Here!
FREE Article
Dr. Gilbert shares the "8 Reasons Why Christians Should Know Their Spiritual Gifts."
Click HERE
FREE Catalog Magazine Format
Our Brand new catalog is out. You can view it live online in a magazine format.
Click HERE!
Free Download
32-page, full color catalog with products, resources, and ministry tools for Spiritual Growth and Christian living!
Click HERE!
Testimonials
At Word Tabernacle Church,  the Team Ministry Spiritual Gifts lnventory is the second required part of our New Member's Orientation. The inventory is foundational in  motivating our new members to serve and not just sit in the pews. Jacqueline Jenkins, Divisional Director, Care Division at Word Tabernacle Church in Rocky Mount, North Carolina.

We use the Team Ministry approach through our Adult Bible Classes and membership process to inventory the spiritual gifts of our people. This gives our ministry heads tools to place people into ministry and to connect them here at Grace. We have found this approach beneficial to not only our ministry but to every person […]

The churches I pastored used the Team Ministry approach through our Sunday school to inventory the spiritual gifts of several thousand adults and youth. Team Ministry provides a practical tool for mobilizing God's people.

Team Ministry by Larry Gilbert is the best material written on spiritual gifts. The concepts of Team Ministry help build a strong foundation in a local church, inspire leadership, motivate laypeople, and turn declining churches around.… Larry Gilbert understands the foundation of spiritual gifts for church growth, personal ministry, and daily living. Team Ministry will make a […]
Recent Articles
8 Foundational Doctrines of the Christian Faith
June 16, 2017
Team Ministry: Everyone at Your Church Meeting Needs
October 21, 2016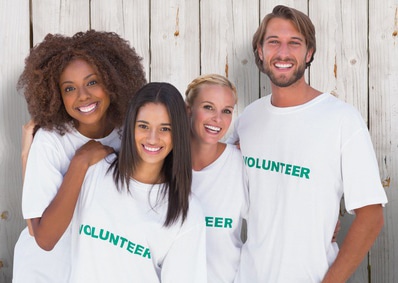 What Inspires Commitment in Volunteers?
October 7, 2016